Casio G-SHOCK Range Man Radio Solar Master of G GW-9407KJ-3JR Men's unused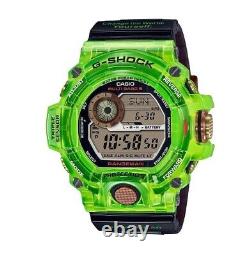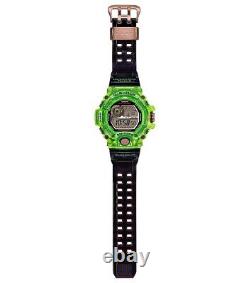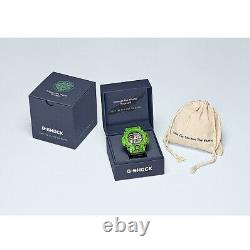 Tough Solar (solar charging system). G-SHOCK/BABY-G has been supporting groups since the late 1990s has produced collaboration models with various environmental organizations and continued to support groups. In 2021, under the theme of "Love Sea and the Earth", "Earthwatch", which supports a wide variety of environmental conservation and research, such as ecosystems, ocean and living diversity, climate change, etc. Since last year, Earth Watch has begun a project that observes the biodiversity of the sea, create a database, and consider future conservation, called Fish Survey using Environmental Survey DNA.
The 2021 model is based on the "RANGEMAN" GW-9400. It is designed with the motif of American crab sharks (1), which has been found to be "organic fluorescence" in recent studies. In order to reproduce the glowing shark in the dark, the bezel uses a glowing skeleton resin, and the dial uses a phosphorescent resin to express the charm of a mysterious life.
In the navy skeleton band inspired by the deep sea of?? American lanterns, the logo of Change the World. The LED backlight has a "Earthwatch" logo, and the back cover is engraved with the "LOVE THE SEA andthe Earth" symbol mark. Inhabits in the subtropical zone of the eastern part of the Pacific Ocean. A type of shark belonging to the large one that is about 1m.
We will carefully deliver using the packing material. Some items are no return.
¦ International Buyers - Please Note.