Johnnie-O Mens Range Runner Brown Golf Shoes Size 11 (7273036)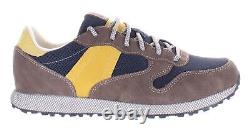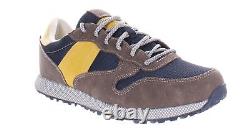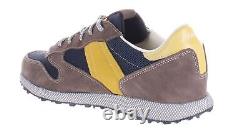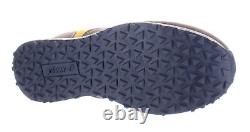 Johnnie-O MENS Range Runner Brown Size 11 (7273036). Johnnie-O Mens Range Runner Metallic Golf Shoes Size 11 (7273036). Dust, Minor Scuffs, and/or Creases. Dust, Minor Scuffs, and/or Sticker Residue - NO TREAD WEAR. Original Box, Not Perfect Condition. Runner vibes meet 18-hole performance in a sneaker that sets miles of sporty looks on a spikeless golf tread molded to put grip and traction under every step. Gel-pod cushioning provides standout comfort from links to lunch, letting your feet take you anywhere. Golf: provides a stable base for keeping swings and putts reliably grounded Lace-up style Removable cushioned insole Pyramid spikeless golf cleats provide stability and traction on the. All the top fashion, luxury, lifestyle brands are here...
We then take the finest from the lot, snap some great pics, upload to cyberspace, then make them part of your wardrobe! Without mall rent and huge overhead to pay, we can focus on keeping prices low and getting our product to customers fast. When you see how much less we charge, you'll understand why we do this.
Our stock changes daily, so check in with us often. It'll be worth your time.
If checkout is not completed within 4 days after the listing has ended, an unpaid item case will automatically open. If checkout is not completed 5 days after the case opens, your order will be cancelled and an unpaid item will be recorded on your account. Shoes and Fashions strives to give you quality brand name items at incredibly low prices.
We are happy to help! This listing is currently undergoing maintenance, we apologize for any inconvenience caused.