Men of the Open Range by Charles M Russell Western Giclee Art Print+ Ships Free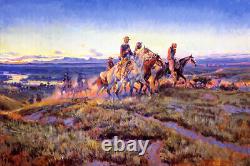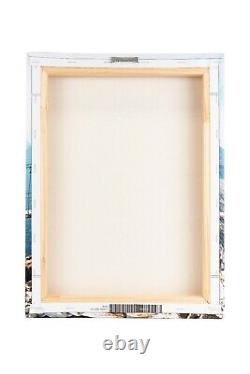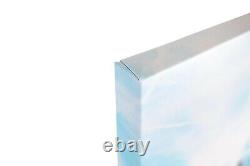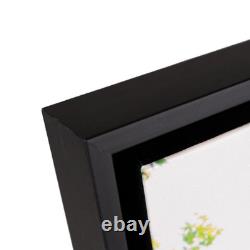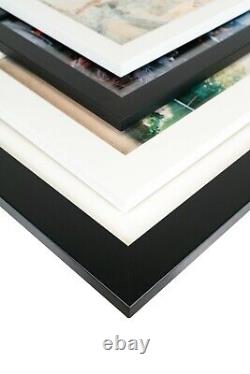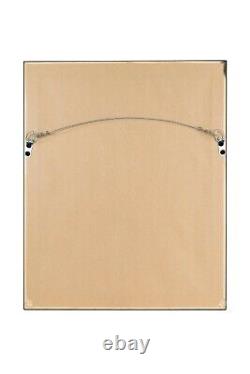 Framed options available, message me for details. Charles Marion Russell, also known as "Charlie" or C. , was a prominent American artist and sculptor who lived from 1864 to 1926. He is widely considered one of the most important artists in the history of Western art, particularly known for his depictions of the American West. Louis and raised in Montana, Russell was fascinated by the stories of the American West and the people who lived there from a young age.
As a teenager, he began to draw and paint the cowboys, Native Americans, and wildlife that he saw around him. In 1885, at the age of 21, he decided to pursue a career as an artist and moved to New York City to study art, but soon found that the city's art scene did not align with his passion for the American West. His paintings and sculptures were characterized by their attention to detail and realism, and they often depicted the rugged beauty of the West, as well as the struggles of the people who lived there. He was also a storyteller and a writer, and he often wrote about the people and places he depicted in his art. He was also a passionate conservationist, and he used his art to raise awareness about the importance of preserving the natural beauty of the West.
Throughout his career, Russell received numerous awards and accolades for his art. He was elected to the National Academy of Design and the National Institute of Arts and Letters, and his work was featured in major museums around the world. Today, his paintings and sculptures are considered some of the most valuable and important works of Western art.
His legacy as an artist and a storyteller continues to inspire people around the world. This beautiful Giclee Art Print is reproduced in the USA by Texas Art Warehouse in a variety of sizes and materials.
All products are made by our printing and framing partner in the USA. The Russell images in our collection are mostly scanned from books & vintage publications.
We try to limit the sizes available to accommodate the quality of the scans we have. If you are not satisfied with the product please let us know before leaving a review and we will do our best to resolve the issue.
If you are looking to frame yourself choose Unframed Art Paper or Rolled Canvas which are perfect for using existing frames or upcycling thrift store finds. If you prefer a ready to hang canvas piece right out of the box we have Stretched Gallery Wrap Canvas. Black Float Framed Canvas or Framed Paper Prints are available on request. Gallery Wrapped & Stretched Canvas 1.25 Deep Bar with Mirror Edge (Extra edge is cloned on so you see the full image on the front).
Framed Canvas is a stretched canvas with black sides mounted inside a narrow black float frame made from real wood. It is fixed from the back so there is a narrow gap between the edge of the canvas and the frame making the canvas appear to float.
Framed Paper Prints: 18x24 overall size. 12x18 image size plus 2" white border and 1" Frame, Sizes are inches external size including the frame.
Border is a white border that is added to the printed image to create the appearance of a mat. Some images have been cropped to accommodate standardized framing size. 100% real wood frame with a matte black enamel finish, Shatter proof plexi glass. Bright, white photo paper with a satin finish.
State of the art printing technology which results in sharp photographic reproduction and color fidelity. UL certified GREENGUARD GOLD ink. Scratch, crack, & warp resistant.
State of the art printing technology for sharp photographic reproduction and color fidelity. UL Certified GREENGUARD GOLD Ink.
1.25 Deep Stretcher Bar. FSC Certified from sustainable forests. Warp free - will not bow. Ready to hang - pre-installed sawtooth hanging hardware.
Rubber bumpers - protects wall surface and keeps print straight on the wall. Canvas, Gallery Wrap, Art, Poster, Print, Museum, Artist, Painter, Russell, West, Old West, Wild West, Western, Illustrator, Illustration, Watercolor, Cowboys, Frontier, Native American, Indians.